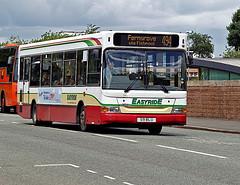 Currently, transportation systems of all developed nations are becoming more integrated. This leads to the need to create in each country, an independent body to investigate the catastrophe, which will maintain public confidence in these types of transport and learn from accidents. Improvement of transport safety is a difficult task on a global scale, it is under scrutiny media attention around the world. Any serious accident at any point on the globe immediately covered by all media online, becoming known to millions of people in each country. Everybody wants to know cause of the accident and be sure that will take all measures to prevent similar catastrophes in future.
In this regard, the establishment of independent bodies investigating the accident and the accident is not a luxury but a necessity. No government entity or commercial establishment is unable to investigate its own actions and supervise their activities. Therefore, all countries should have an independent investigative organization, operating separately from other government departments, to oversee the management and operation of transportation systems. Such commissions to investigate disasters and traffic accidents are now available in some countries, but yet in many states the investigation is still conducted by government officials, who themselves write the draft regulations and ensure their compliance. In some countries, may form ad hoc committees led to any officer, not related to transport, to investigate the incident.
In each of these cases laid the potential for an inevitable conflict of interest. By competing interests due responsibility to the security, economy, government and society, the independent investigative commission can serve as guarantors of security in the public interest and provide objective and impartial investigation, as well as the accountability of government and industry. In connection with the ongoing globalization of our transportation systems, those who are investigating the accident and the accident, in particular, aircraft can not operate in isolation. We must all work together, sharing facts investigating accidents and disasters, lessons learned and conclusions to improve the safety and potential means of eliminating the identified problems. Should be fully in force a system of cooperation for the exchange of factual and timely information.